Sculptures, installations, and murals are some of the types of public art that can liven up a neighbourhood and bring colour to bleak urban spaces. Aside from its decorative and entertainment value, public art can also be used to raise awareness and start a dialogue within a community.
This month, we have spoken with two mural artists to get a better insight into public art, and its various roles in communities.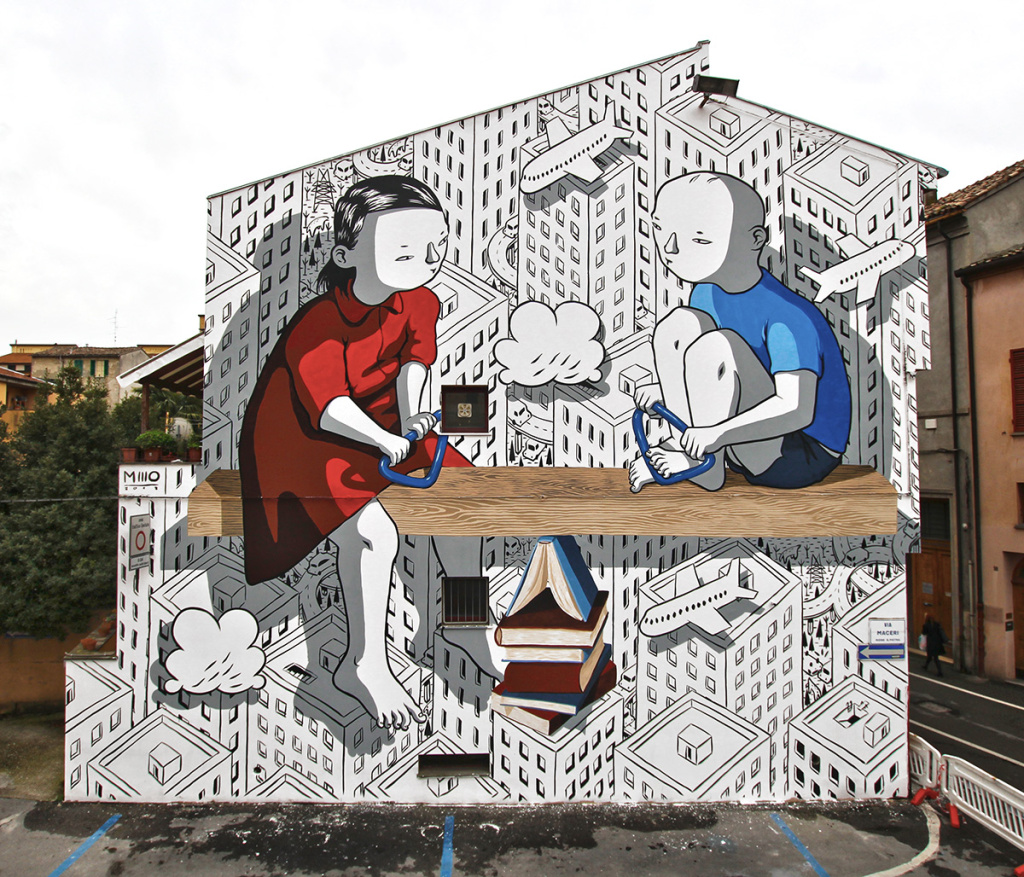 Italian muralist Francesco Camillo Giorgino, known as Millo, has worked on murals in multiple countries all over the world. His murals feature people interacting with each other in a caring way, set against a black and white background of neighbourhood streets. Before committing to murals, Millo experimented on other types of medium such as paper, canvases, and doors. "In the end, the murals were a crazy challenge. It happened at an unexpected moment, but from that moment I never quit." He told us.
There is a central theme of community and friendliness running through his work. When asked what he hopes people take away from his murals, he told us "When I create my murals I hope to donate a piece of peace, a deep breath in the chaos of our everyday life." Amounting evidence argues that murals can indeed bring a piece of peace to communities. Public art such as murals has been linked to improved mental health in society, as well as cultural and economic benefits. "I focus on projects that aim to renovate places. This means that most of the time I'm painting in peripheral, forgotten areas of cities around the globe." Mural art can turn a grey urban landscape into an art gallery of its own kind. It makes art accessible to disinvested communities, while promoting a sense of identity and belonging.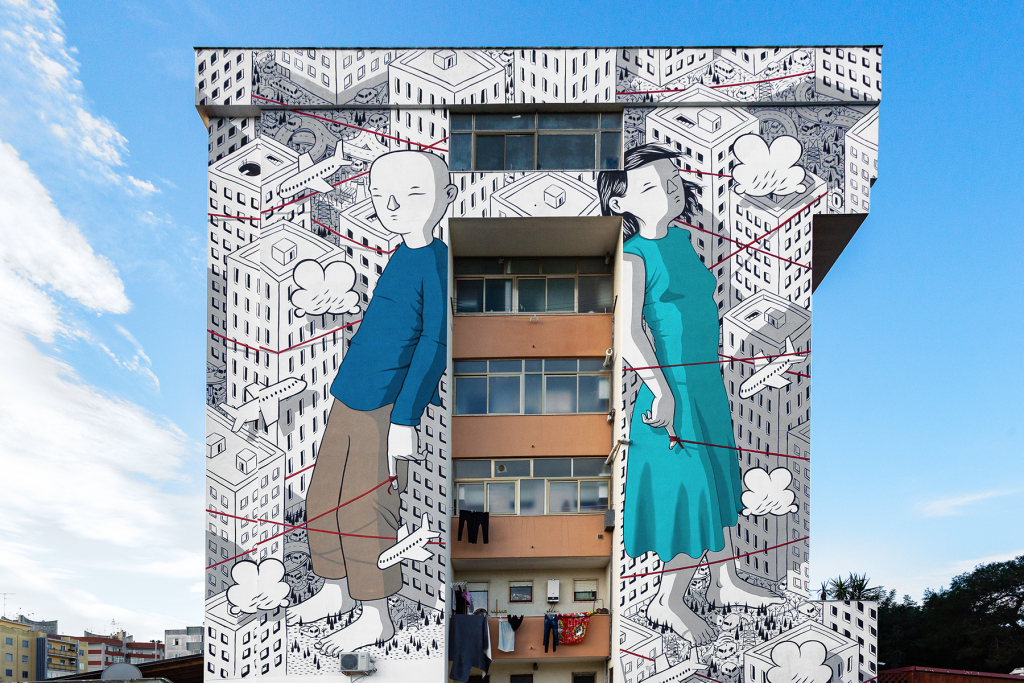 "When I create my murals, I hope to donate a piece of peace, a deep breath in the chaos of our everyday life."
Writing about his 2019 mural, Wish, Millo describes "My wall stands for this, for a connection that cannot be cut, a thin red line that links and ties all of us despite the difficulties, despite the twines, we definitely work better when we are not alone." Each mural is different but there is an underlying theme of connection between the residents and their surroundings which often make it to the murals' composition. "I do really care about where my wall is located and how my work of art can interact with the place."
When asked about his favourite painting experience, Millo quipped "Actually, I don't have a favourite experience. Each wall, each place is an experience. But, as an Italian I do love when people pass me the coffee from their windows while I'm painting!"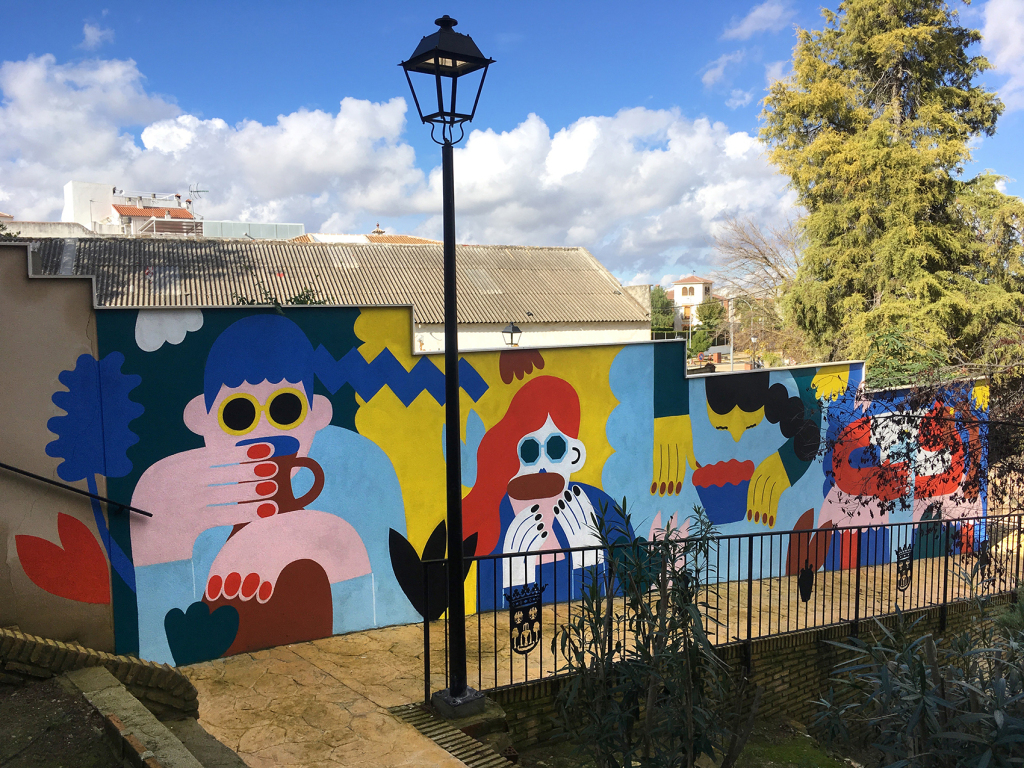 Emily Eldridge is an American artist and illustrator. She has also painted a series of murals around the globe. Like Millo, she puts a lot of thought into the location of her murals and their effect on the local neighbourhood. "For example, the mural "The Thread That Ties Us Together" was painted in the Kreuzberg neighborhood of Berlin, which is a diverse area with a rich history. I really thought about how to best represent the people groups in that neighborhood and imagined how locals would hopefully see themselves represented positively in the mural. Although there are many differences in the cultures and people groups there, everyone shares the neighborhood and everyone belongs there, which is "The Thread" tying everyone together." There is a strong similarity between Emily's The Thread That Ties Us Together and Millo's Wish. Both murals weave a reflection of the local community into the art through symbolism. Both allude to individuals being connected to each other by a unifying force, a thread of shared interests and values holding the community together.
Emily believes that murals benefit community in many ways, "(…) they serve as a talking point, they add color to a neighborhood, and they can certainly elevate the status of an "ugly" area or building, beautifying a space in a unique way!" Apart from being a beautiful addition to a neighbourhood, murals can stimulate important conversations. For instance, the mural Trabajadoras, or Women at Work was painted in La Rambla (Córdoba, Spain) which is recognised for its pottery. "The mural celebrates the women who make up the backbone of the industry there, yet are often overlooked as essential to the local economy." Public art such as Trabajadoras serves as social commentary that can force people to reflect on the issues affecting their community. "The project also aims to bring high level art projects to the people of the countryside, to share culture and beauty equally with non-urban dwellers."
Whilst "bringing art" to the countryside and disinvested neighbourhoods is a good thing, studies have shown it must be approached in a way that engages the community and reflects their interests in order to have a positive effect on the residents. When controlled by the wrong people, public art can be catalyst for gentrification which puts the original residents at an economic and social disadvantage, such as raised rents and house prices that lead to the residents' displacement. The steps involved in creating public art must be democratic, or else they risk unwelcome socio-economic changes.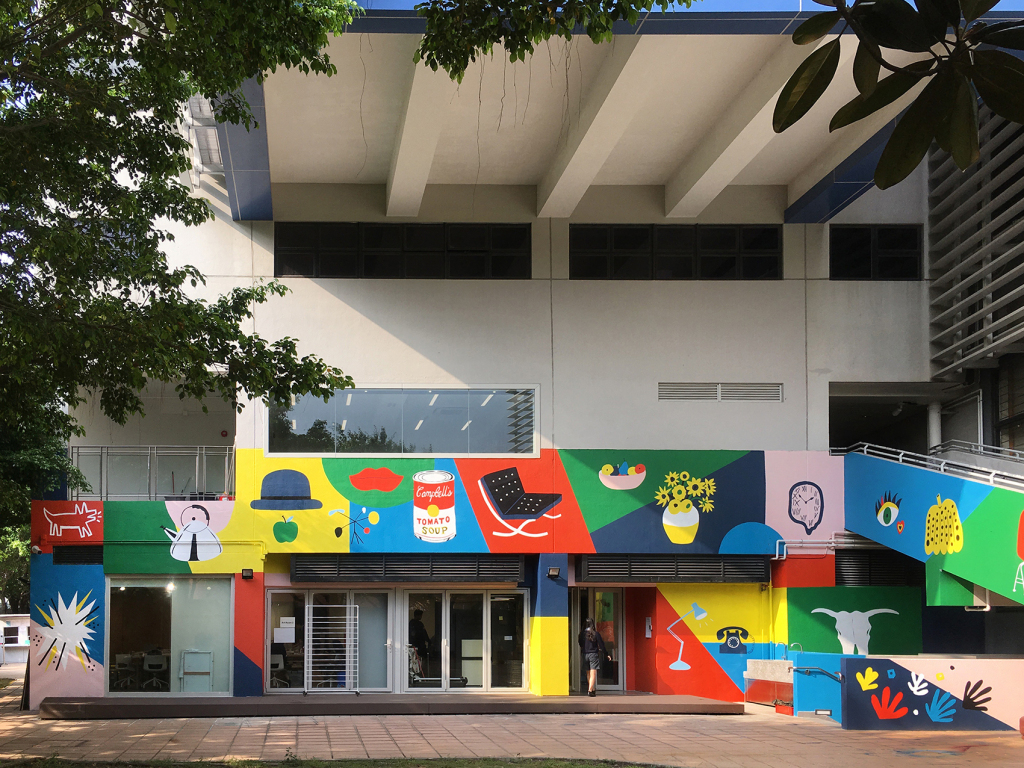 ---
Special thanks to Emily and Millo for participating in the interview and making this article happen!
You can find the artists' websites and social media links below. Be sure to take a look at their other beautiful work!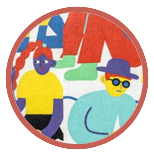 Emily Eldridge
www.emilyeldridge.com
Instagram: @emily_eldridge_art
Facebook: @Emily.Eldridge.Illustration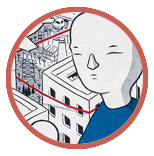 Millo
www.millo.biz
Instagram: @_millo_
Facebook: @millo27