As the UK approaches the sixth month post the momentous day that saw lockdown measures put in place, we are finding ourselves gradually reconnecting with our old freedoms and perks of a 'normal' life.
The last few months saw our society go through a multitude of hardships that are all but over, even as we ease our way back into our old lives. Many have suffered due to the coronavirus, not only physically but financially and mentally, and the recovery process is certain to take a long time for many. One way a community of crafts enthusiasts has been dealing with the pressures of the pandemic is through crafts projects such as the Quarantine Quilt.
Although there are multiple different Quarantine Quilt projects happening around the UK, today we will focus on one by Significant Seams, a Devon organisation devoted to 'strengthening the seams of community using textiles and craft', who started the quilt project in response to the way Coronavirus has affected everyone's lives.
The effects of the virus and isolation have had a profound effect on society, creating feelings of loneliness and anxiety across all ages. The emotional distress that the pandemic has imposed on society has triggered a focus on well-being, which for a lot of us means being able to socialise with our friends and families and reconnect with our communities. The Significant Seams' quilt project offers a way for individuals to engage with others without leaving their homes by making patches for one of the many community projects across the nation, that will eventually be sewn into quilts.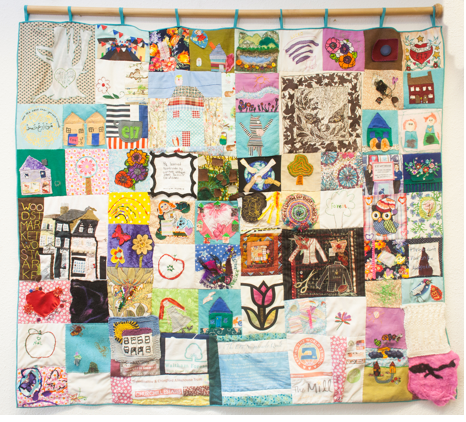 "Strengthening the seams of community using textiles and craft."
Image: Patchwork by Significant Seams.
Significant Seams invites people to "send stitched words or designs which reflect their feelings and responses to the pandemic", aiming to see how remote interaction like this project can benefit health and well-being. As the WHO report suggests, there could be potential value of art and craft in preventing and managing mental illness and overall wellness, which makes projects like the quilt a hopeful option for self-therapy. Individuals are encouraged to make a 5inch high x 7 inch wide rectangle patch containing a word or a phrase for 'The Wall of Words' quilt, and residents of the South-West are invited to make a patch in any design that symbolises the emotional responses and experiences related to the pandemic. The quilt will be exhibited online until circumstances allow for a physical exhibition to take place.
For the most vulnerable high-risk groups who must continue to shield from the virus, creative activities such as the Quarantine Quilt can provide a way to voice their fears and frustration, and help them feel they are part of a community who has gone through shared experiences together.
---
Craft For A Cause
The Quarantine Quilt is a great example of the popular practice of craftivism. Simply put, craftivism is a type of activism that uses crafts such as needlework to communicate an (often political) message. A lot of the craftivism around incorporates elements of feminism, socialism, and environmentalism.
One of the most well-known craftivist groups is the London based Craftivist Collective who have been changing laws, policies, and minds since 2008. Founded by an experienced campaigner, Sarah Corbett, the group aims to bring the protest to the home sphere, and "encourage others be the positive change they wish to see in the world".
Craftivism makes it possible for everyone around the world to engage with activism without leaving their doorstep, and it fosters a sense of solidarity and community which are much needed in our current turbulent times.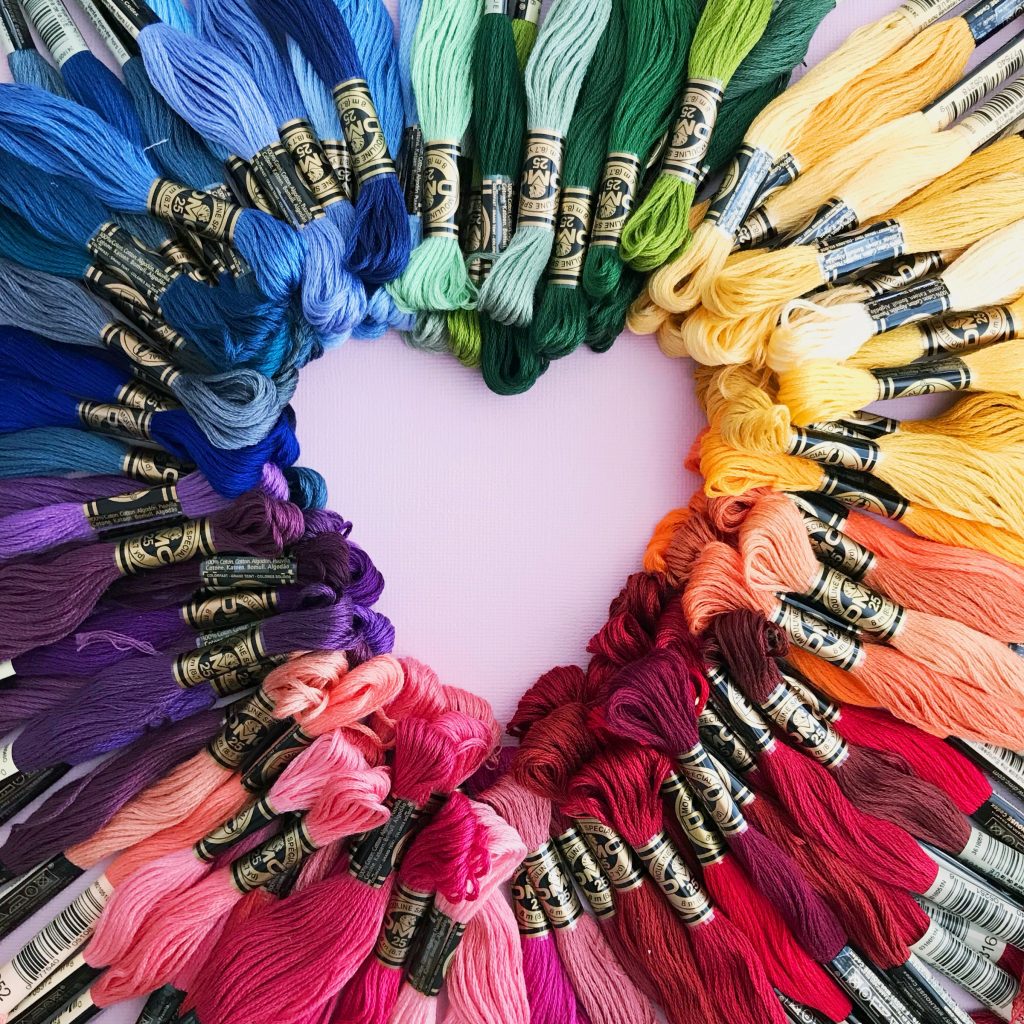 ---
You can find out more about The Quarantine Quilt and how to get involved on their website: www.thequarantinequiltproject.org
Significant Seams: www.significantseams.org.uk
Craftivist Collective: www.craftivist-collective.com
Featured image by Dinh Pham on Unsplash.