This month we wanted to put a spotlight on Rehabilitate – a sustainable living blog run by sisters Bella and Millie Bryant. On their blog, they share thoughts and tips on how to live sustainably.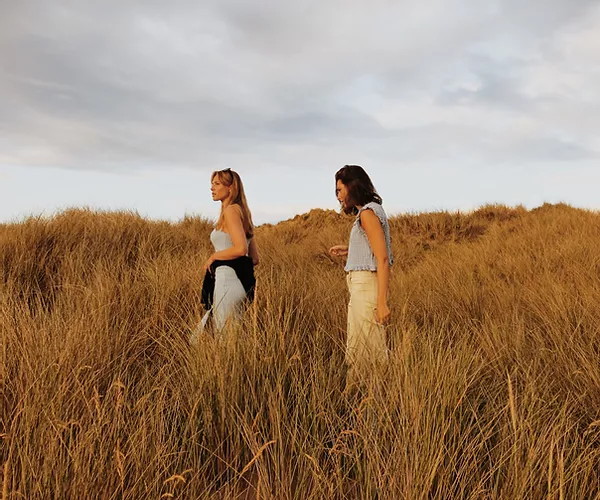 "We hope through Rehabilitate we can investigate and reimagine a future that is not only kinder to both people and the planet, but simply better."
What motivated you to launch Rehabilitate?
We launched Rehabilitate in 2018 because we felt there was growing awareness of the climate emergency but the style of environmentalism available at the time was very limited- mostly scary stats that we couldn't directly relate to our lives. We wanted to create a version of environmentalism that we, and people like us, could connect with and enjoy engaging with in our daily lives.
When did you first engage in sustainable living? How did you do it?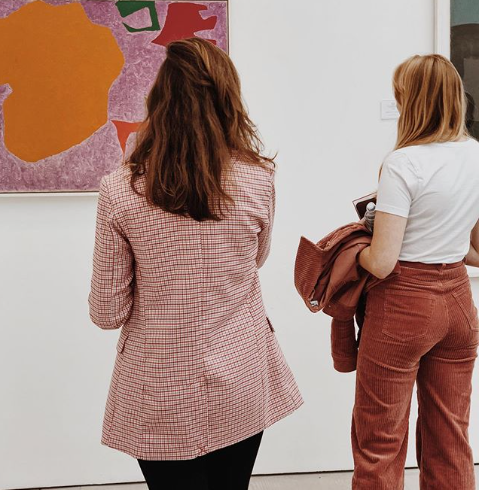 Our dad is an environmentalist, so we were always encouraged to be aware of how our lifestyle choices impacted the planet. But outside of that, we started living sustainably in a more comprehensive and conscious way around the time we started the blog. One of the best things about writing the blog is that it makes us actively look for sustainable lifestyle solutions- and the more you look, the more you find!
What has been your biggest challenge so far? (Both in terms of building your blog, and leading a sustainable lifestyle).
At the moment sustainable living means questioning your assumptions and reimagining the way we live, which is both an exciting intellectual challenge but also an overwhelmingly large task. We live in an age where information is so readily available but can have a paralysing effect- especially when it's about impending mass extinction! Developing boundaries with social media and knowing that perfection is simply unachievable has been really important in relation to both living sustainably and to the blog. Rehabilitate is an overflow of our own interests, so any content we produce is a reflection of this. Remembering that helps to keep things in perspective.
In your opinion, why don't more people live sustainably?
Knowing where to begin can be very daunting. With the amount of conflicting information available at the moment, combined with the fact that changing habits is really hard for most of us, trying to live sustainably can feel like fighting a loosing battle. That's why we've found it very helpful to create an online community of people who are also trying to live sustainably. Following sustainable lifestyle accounts on Instagram is a great way to find new ideas and staying motivated to live sustainably.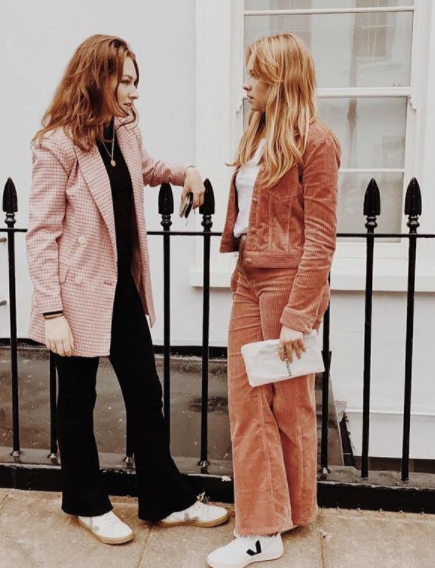 As consumers, what change would you like to see happen when it comes to the fashion industry?
We'd love to see a more diverse and responsible fashion industry. Fashion draws some of the most creative ideas and innovation, it's a shame that so many are currently excluded from it and that the fashion currently available to the majority is fairly homogenous and poor quality. A fashion industry populated by many small independent designers rather than a few big chains is a way that fashion can become a more diverse, democratic industry. It's also a way of improving the quality of the fashion available as small independent designers are more likely to carve their niche.
'Sustainable living' sometimes gets a bad reputation for being an expensive lifestyle, and a choice that's only available to the financially privileged. Has this issue ever affected your ability to make sustainable choices?
Living sustainably has definitely challenged our view of what things cost, for example buying a new t-shirt that costs £3 is never going to be a respectful price to the people who made it or to the planet. However, a t-shirt that costs £250+ is also not necessarily any better for the environment or community- cost doesn't necessarily equal impact. Because of this we've definitely noticed that our spending habits have changed- quality over quantity is generally the guiding principle now. It's a misconception that you have to spend a lot to be sustainable, the bottom line is that the best thing you can do is to consume less.
Do you have any advice for people who would like to switch to a more sustainable life on a budget?
Making lifestyle changes that will be right for you and making it enjoyable is the most important thing. If you don't know where to start, using the instagram algorithms to your advantage can be great for finding sustainable lifestyle inspiration- if you start following a few sustainable lifestyle bloggers, you'll quickly find lots more suggested which you can use to curate your own community to help you discover new ideas. As we mentioned before, living sustainably doesn't have to be expensive. Switching to buying second-hand is a great way to be sustainable and keep costs low. Also remembering that change doesn't happen overnight, the goal is longterm change so pacing yourself is a good idea.
Can you share a few of your favourite ethical/sustainable brands (fashion and anything else you would like to recommend)?
Our go-to second hand outlets for fashion are Vinted, Depop and eBay. Using these might take a bit of trial and error at first, but once you know how to find what you're looking for you can get some good finds. Googling where your local tailor is and having finds altered to fit you can also be a great way to use second-hand outlets. We also really like Organic Basics for essential items, and have recently launched a collection of limited edition organic cotton t-shirt prints which you can find at www.stig-uk.com.
---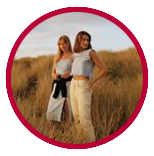 Rehabilitate
www.re-habilitate.com
Instagram: @rehabilitate_blog
All images used in this article belong to Rehabilitate.