Christmas is just around the corner, and with that comes the often-agonising question: what to get your loved ones? Fret not, we are here to save you the trouble with our Christmas book gift guide! We have carefully chosen five independent publishing and subscription companies, among which you will find the perfect book gift for every type of reader.
From serious non-fiction to humourous romance, you will find a plethora of outstanding writing from these indie companies. Take a look below at why we picked them, and follow the links to browse their collections of some of the best contemporary writing around.
---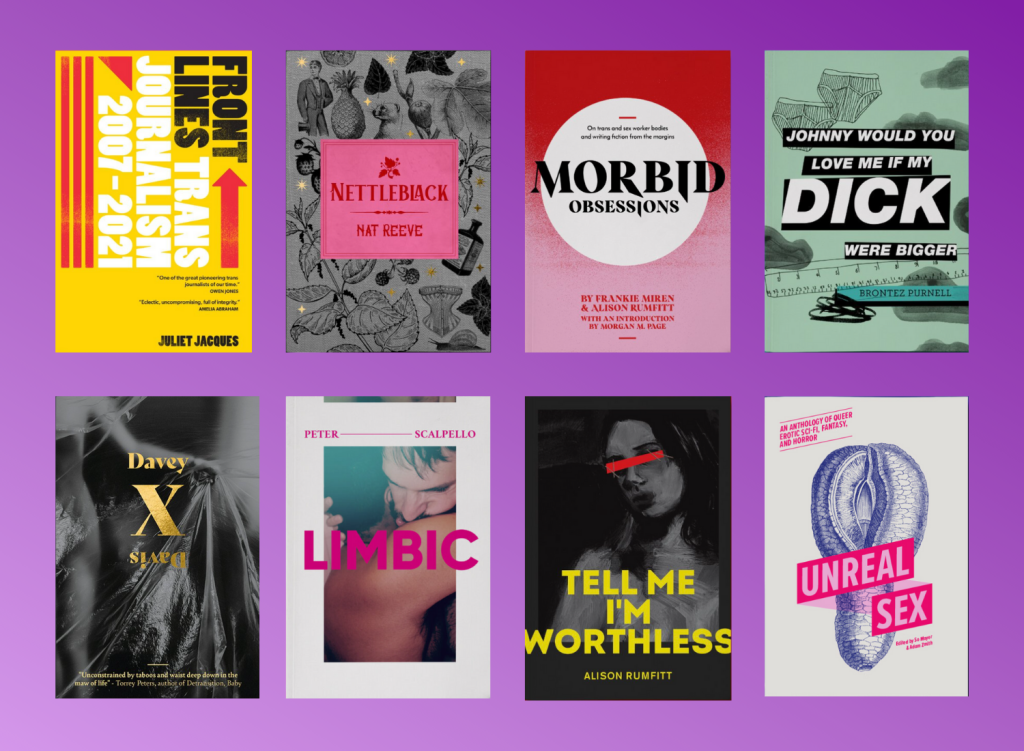 Cipher Press
Launched in 2020, Cipher Press is an exciting indie publisher of books by queer and trans-identifying authors. Established in response to a lack of LGBTQ+ publishing in the UK, Cipher Press is the perfect place to shop for queer writing. Here you will find stories that explore the evolution of the queer experience, histories of LGBTQ+ communities, hilarious cult classics, and even steamy noir thrillers.
Inksight's pick: Nettleblack by Nat Reeve.
"Subversive and playful, Nettleblack is a neo-Victorian queer farce that follows a runaway heir/ess and an organisation of crime-fighting misfits as they struggle with the misdeeds besieging a rural English town." - Cipher Press
---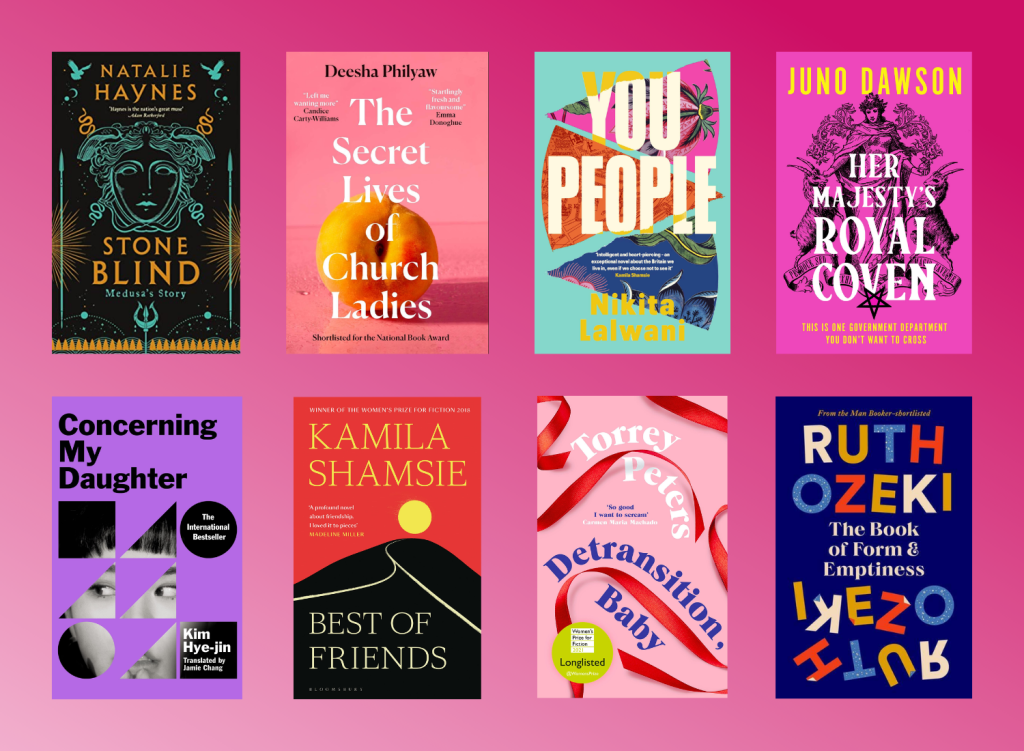 Books That Matter
Books That Matter is a feminist book subscription service that started in 2017 when its founder, Molly, was fed up with the male-author centric curriculums that had always dominated education. Since then, the company has won various prizes and accolades, and even made an appearance on the formidable Dragon's Den. Each month, subscribers receive a beautifully curated box containing a book written by a woman, and goodies that can include snacks, stationery, fashion accessories and more.
Inksight's pick: they have recently announced a Christmas-themed gift, called the 12 Days of Bookmas Advent Calendar. Get it here before it's sold out!
---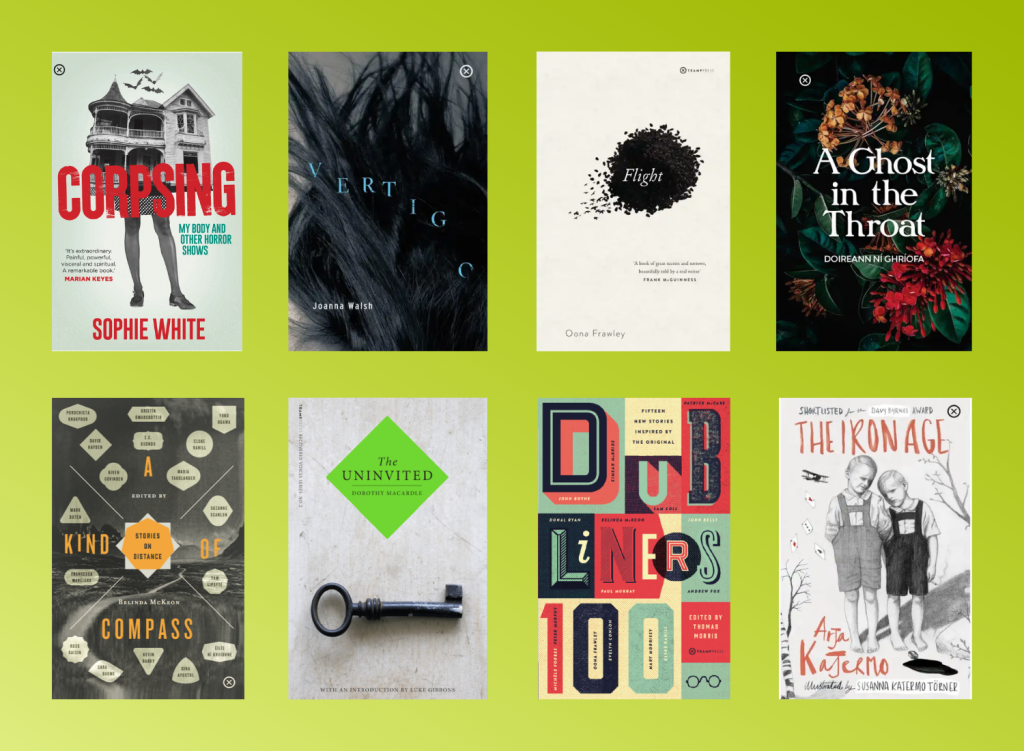 Tramp Press
This wonderful press has been publishing exceptional literary talent since 2014. Based in Ireland, Tramp Press publishes outstanding writing internationally, and many of their books have since won or been shortlisted for prestigious prizes, for instance the Booker Prize and the Costa Book Award.
In 2017, the founders, Lisa Coen and Sarah Davis-Goff, caused a bit of a furore in the news and the publishing world by refusing to look at manuscripts addressed to 'Dear Sirs'. Having received copious amounts of overtly sexist submissions, Tramp Press announced they would not consider applications from authors who assumed the founders were men, and applications from authors who listed only male influences.
Inksight's pick: A Ghost in the Throat by Doireann Ní Ghríofa.


"A true original, this stunning prose debut by Doireann Ní Ghríofa weaves two stories together. In the 1700s, an Irish noblewoman, on discovering her husband has been murdered, drinks handfuls of his blood and composes an extraordinary poem that reaches across the centuries to another poet. In the present day, a young mother narrowly avoids tragedy in her own life. On encountering the poem, she becomes obsessed with finding out the rest of the story." - Tramp Press


---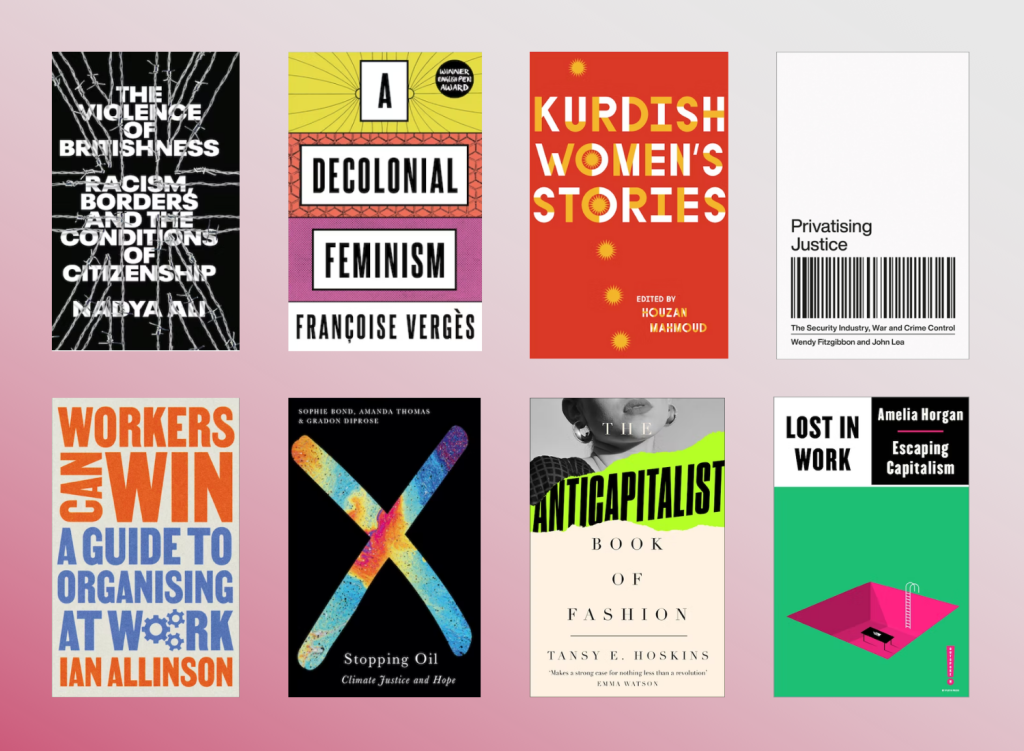 Pluto Press
Self-described as a radical political publishing house, Pluto Press has been publishing anti-capitalist, internationalist, progressive writing since 1969. They specialise in incisive non-fiction that challenges the economic and political systems that dominate society, and explores ideas for better futures. With books on themes such as art, the environment, human rights, and gender and sexuality, here you will find the most thought-provoking talent that will satiate the curious and the discontented.
Inksight's pick: The Anti-Capitalist Book of Fashion by Tansy E. Hoskins.

"Fashion is political. From the red carpets of the Met Gala to online fast fashion, clothes tell a story of inequality, racism and climate crisis. In The Anti-Capitalist Book of Fashion, Tansy E. Hoskins unpicks the threads of capitalist industry to reveal the truth about our clothes." - Pluto Press
---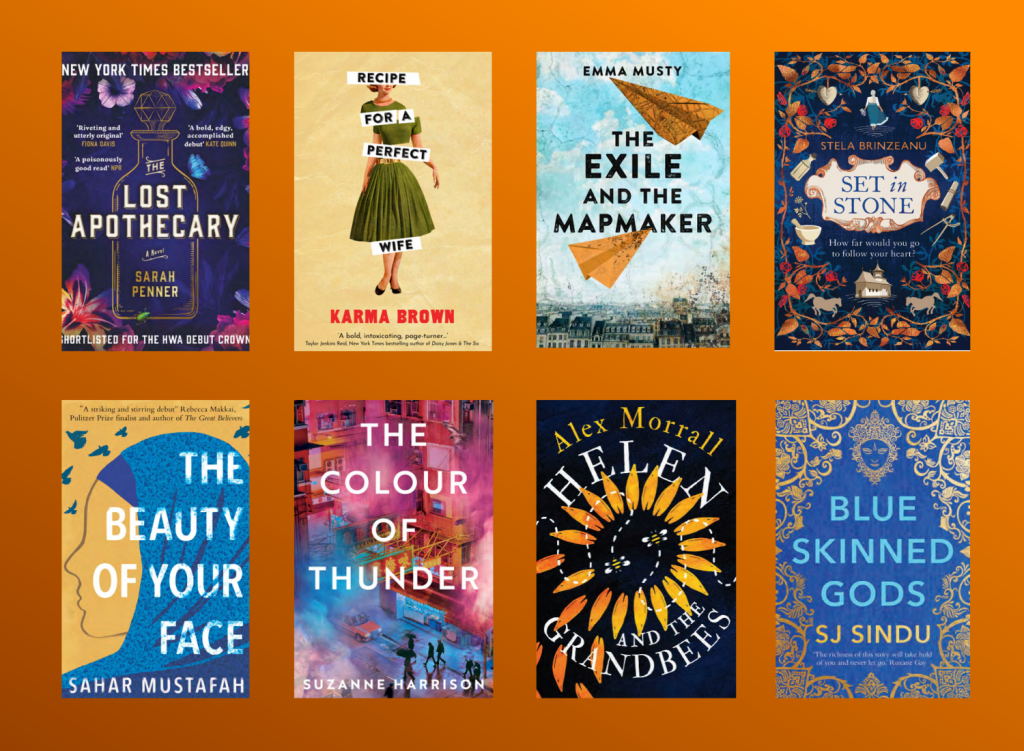 Legend Press
As one of the UK's leading indie fiction publishers, Legend Press has collected a number of prizes, with Costa Book Prize, BBC Radio 2 Book Club, and Women's Prize for Fiction among many others. In their own words, Legend Press wants to "be the antithesis of publishers who often distance themselves from the public by being uncommunicative and cliquey". To achieve this aim, they offer writing competitions, a free monthly e-bulletin, and frequent talks and articles to help aspiring authors and early-career publishing professionals.
Inksight's pick: The Lost Apothecary by Sarah Penner.
"Hidden in the depths of eighteenth-century London, a secret apothecary shop caters to an unusual kind of clientele. Women across the city whisper of a mysterious figure named Nella who sells well-disguised poisons to use against the oppressive men in their lives. But the apothecary's fate is jeopardized when her newest patron, a precocious twelve-year-old, makes a fatal mistake, sparking a string of consequences that echo through the centuries." - Legend Press


---
We hope this Christmas book gift guide inspires you and helps you find the right gift for your loved ones. Let us know in the comments if you think we missed any great indie book companies. Or leave us book recommendations, we always love those!